Be Transported to a Storybook Setting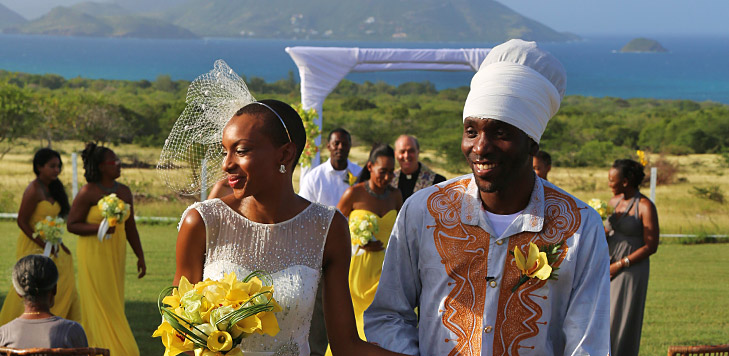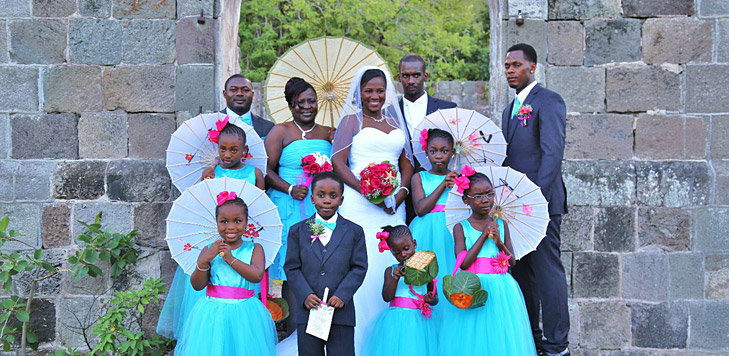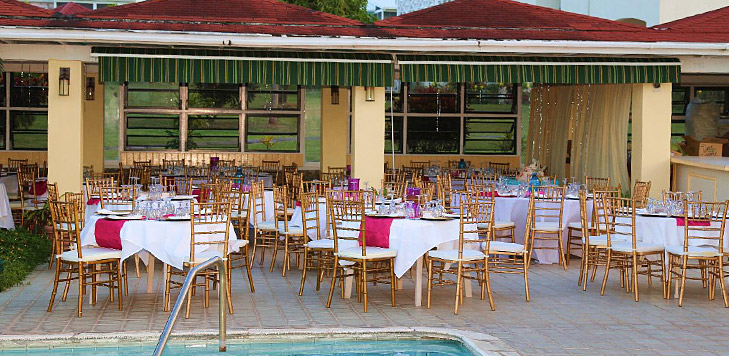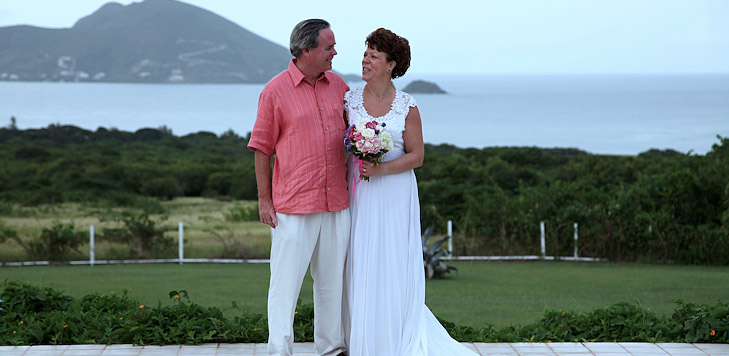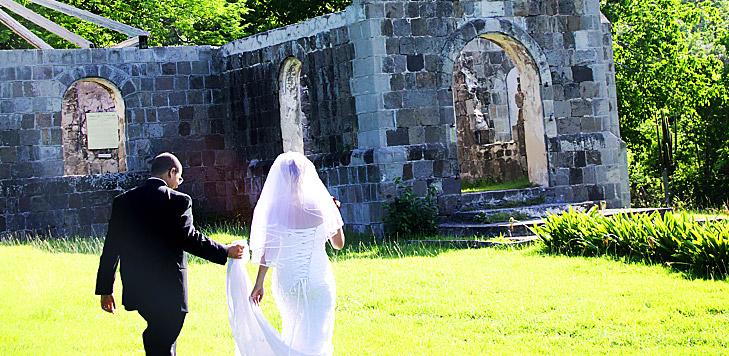 A storybook wedding at Mount Nevis…simple, yet so elegant. Whether you're planning a ceremony just for two or a gala gathering of family and friends, it's hard to imagine a more magical or historic Caribbean setting in which to say "I do." Tucked at the edge of the hotel's lawn are the picturesque ruins of the nearly 200-year-old Cottle Church. This storied local landmark, built in 1824 by Thomas John Cottle, a plantation owner and former president of Nevis, is a soul-stirring backdrop for your ceremony.
Nevis Nuptials
At Mount Nevis, we strive to make Caribbean destination weddings flawless and, above all, romantic. From fresh flowers to custom cakes, our Wedding Coordinator handles every detail, ensuring that your wedding day resonates with style, sophistication and originality.
The Mount Nevis Wedding package includes:
Wedding Coordinator
License, registration and magistrate's fee
Ceremony by the pool overlooking St. Kitts and the Caribbean, on the steps of Cottle Church or on the hotel's lush grounds
Bouquet for the bride and boutonniere for the groom
Wedding cake
Dinner for two and a bottle of Champagne
A complimentary upgrade to a Superior Suite
Pricing starts at $1,200
To meet local legal requirements, you must be on Nevis two working days before your wedding day.