History Lives In The Heart Of Nevis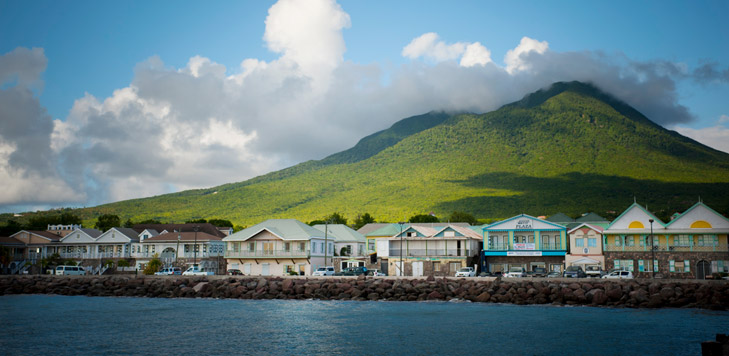 A 38-square-mile island of stunning natural beauty, Nevis is situated in the northeastern Caribbean Sea. In 1493, when Columbus sighted the island, he named it "Nuestro Senora de las Nieves" – Our Lady of the Snows. That is how Nevis got her name.
Nevis and its sister island, St. Kitts, are part of the British Commonwealth. Nevis was the first island in the West Indies to be colonized by the English in 1623. While sugar plantations flourished, the English and European aristocracy flocked to the island's mineral hot springs during the 1800's. Since the 19th century, Nevis has been known as the "Spa of the Caribbean."
Today the island's charm and friendly people attract the vacationer in search of quiet elegance away from the crowds. Long white sand beaches, palm trees and coral reefs surround the island. Old estate houses and plantations bear witness to a grand past. Nevis is one of the most unique islands in the Caribbean.